Matthew C. Crawford works for an English newspaper in Seoul, South Korea, and fills the gaps in the workday by fantasizing about Himalayan expeditions. He has ranged extensively through Asia, publishing travel writing and photography along the way. His work can be viewed at
facebook.com/matthewcrawfordwriter
.
Words by Matthew Crawford "Do they have electricity and running water yet?" my friend Larry asked a few days after...
Eleven years into the new millennium and 60 after the start of the Korean War, the old Korea is becoming...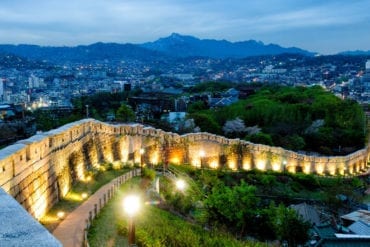 At the mention of castles in Korea, images of pink-walled, crenellated love motels may spring to mind. Towering beside expressways...
Living History: 20 Ways to See Korea as it Used to Be A guide to authentic history tourism in South Korea....
Words and shots by Matthew C. Crawford Until the Korea Tourism Organization finds a way to screen the Siberian winds,...