Matthew C. Crawford works for an English newspaper in Seoul, South Korea, and fills the gaps in the workday by fantasizing about Himalayan expeditions. He has ranged extensively through Asia, publishing travel writing and photography along the way. His work can be viewed at
facebook.com/matthewcrawfordwriter
.
Korea is a country sometimes known for hard drinking. Few visitors and even fewer foreign residents leave without taking back...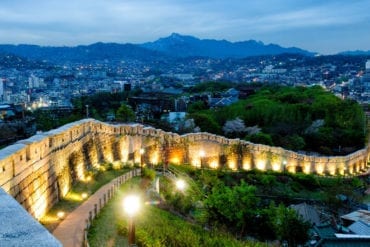 At the mention of castles in Korea, images of pink-walled, crenellated love motels may spring to mind. Towering beside expressways...
These relaxing places, also known as 온천 Oncheon in Korean, 温泉 Onsen in Japanese, and 温泉 Wēnquán in Chinese, are...
Living History: 20 Ways to See Korea as it Used to Be A guide to authentic history tourism in South Korea....
Words and shots by Matthew C. Crawford Until the Korea Tourism Organization finds a way to screen the Siberian winds,...