Surge Dance Intensive Next Workshop July 5-6th Words by Sydney Langford Hello Dancers! Surge Dance Intensive with Sydney from Mnet's Dancing...
Words by Vaughan Wallis, Illustrations by Pat Volz You may have heard of the Korean Wave, the spread of Korean culture through movies, dramas, pop music, and more. But did you know that leading the wave—at least in terms of cash—are video games? The Korean video game industry generates more...
Renaissance Seoul Hotel Hotel 26th Anniversary Restaurant Promotion Renaissance Seoul Hotel offers a special restaurant promotion in celebration of...
Modern transportation has made travel to most places in Korea, no matter how distant from Seoul, easy and comfortable. However,...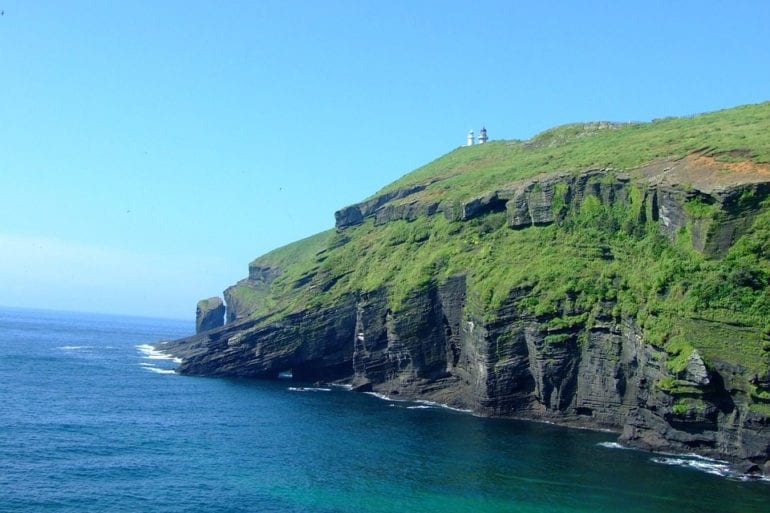 Whether you've just arrived in Korea or have lived here for years, here are 21 must-see naturally beautiful places to visit in the Land of the Morning Calm. 1. Seongsan Sunrise Peak (성산일출봉) | Jeju-do https://www.instagram.com/p/BeCW9IfhDHJ/?tagged=seongsanilchulbong This beautiful volcanic crater was formed on Jeju Island 5,000 years ago from hydrovolcanic eruptions. Seongsan Sunrise...
Travel: White Temple Shines through Distinction, Absurdity in Chiang Rai Thailand Vibrant oranges and yellows, naga statues bejeweled with colored...
10) DON'T eat or import poutine. We all enjoy our local stuff that no one else cares for. In fact, Korea...
Words by Robert Neff Photos from the collection of Robert Neff In the 1890s there was a gold rush in Joseon Korea. True, there had always been gold mining operations scattered throughout the country, but these were mainly small Korean concerns with limited mining ability. It was only after Leigh...
Words by Robert Neff Photos from the collection of Robert Neff Life at the Western gold mines in northern Korea...