Culture Day (문화가 있는 날) in South Korea is on the last Wednesday of each month. This day is established in order to make culture more approachable and accessible in everyday life by offering special prices and discounts. Culture Day in Korea is something that everyone has to witness at least once when visiting the country.

Participating in movie theatres, concert halls, performance theatres, museums, exhibitions, and other various culture-related events and venues all over South Korea have free offers and discounts on Culture Day.

With over 2000 participating partners, finding a site that has a special offer will be easy. Many participants will extend their hours so that people working on Wednesdays have time to visit.

Below are some offers that may interest you for Culture Day in Korea!
You can watch a 2D-movie at your nearby CGV, Lotte Cinema, and Megabox for the price of 5000 Won. With the average ticket price ranging from 9000 Won to 11,000 won, this offer is almost half price off. At CGV and Lotte Cinema, you should be automatically charged the KRW 5,000 offer when you reserve tickets or buy tickets at the site. For Megabox, type in the discount code '문화' when you reserve tickets on their website or app. One condition to note is that the offer is only valid from 5 PM to 9 PM on Culture Day in Korea.
The COEX Aquarium is offering ticket prices for KRW 18,000 instead of the original KRW 32,000 adult and KRW 28,000 child price. The aquarium is one of the main attractions at COEX, so use this offer to enjoy the marine theme park at a much lower price!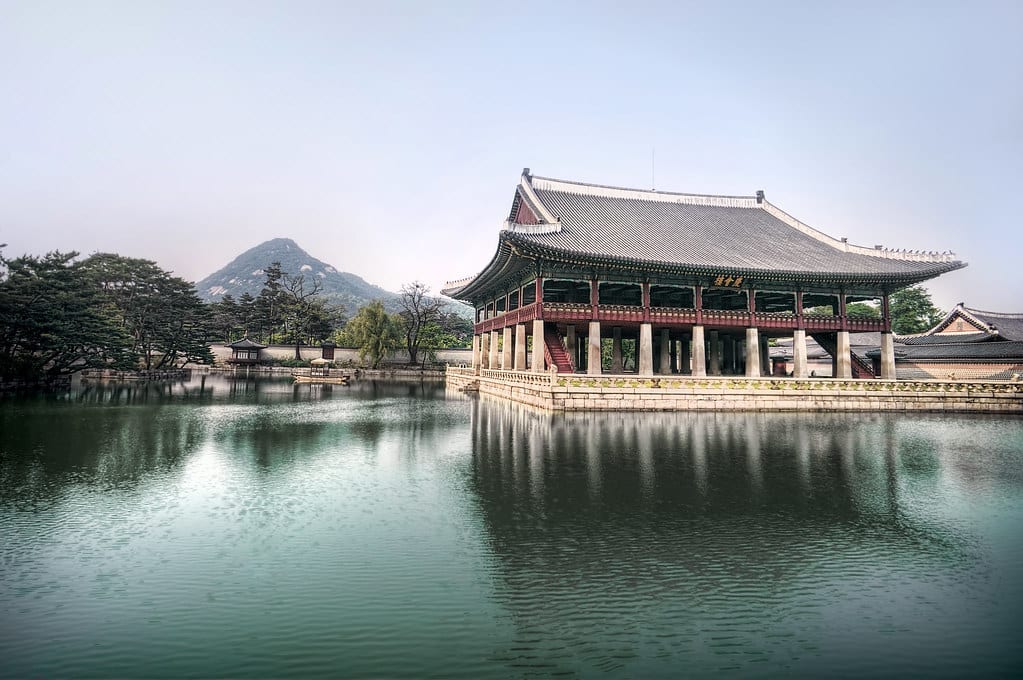 Enter the Korean royal palaces for free on Culture Day instead of paying the usual entrance fees for adults.
The Trick Eye Museum is a popular attraction in Hongdae for tourists and locals. Take pictures with 2D artwork backdrops that create optical illusions. On Culture Day, the Trick Eye Museum offers a 50% discount for those who download and print the coupon that is attached on their site here.
---
This special exhibition is a Homage to Nam June Paik by 5 Media Artists featuring the works of five next-generation media artists created as a homage to Paik. This exhibition gives you the chance to witness technological innovations provided by a transparent OLED display along with creative interpretations of media art works. The exhibition is open daily from 10:00 to 20:00, free admission. This exhibition ends on October 31 2022. For more exhibitions like this one, visit the Dongdaemun website.
The Lotte Museum of Art is currently holding an exhibition for works by Shepard Fairey, an American artist based in Los Angeles. Visit the exhibition for 50% off the original price on Culture Day from 10:30 AM to 8 PM. This offer is available when you reserve tickets at the exhibition site, Lotte World Tower 7th Floor. The exhibition ends on 7 November 2022.
Baseball is a popular sport in Korea. Watch a KBO game live on Culture Day for 50% off. Watch the LG Twins face the SK Wyverns at Seoul Jamsil Baseball Stadium or the Kiwoom Heroes face the KIA Tigers at Gocheok Sky Dome. Get your tickets at the stadiums, seats are limited to pre-designated zone areas. Newbie to the KBO? Check out our article about the history of the league here.
The Seoul Museum of Art is currently holding the Do Ho Suh and Children: Artland exhibition featuring artworks from Do Ho Suh and Children. It has taken them seven years to create this colorful ecosystem called Artland, Artland was made from home with the help of modeling clay. You can visit this 3D exhibition until March 12 2023.

Get a 50% discount for the exhibition when you get the ticket at the location between 6 PM and 9 PM. The museum will have extended hours until 10 PM on June Culture Day.
If you enjoyed this article about 8 Useful Discounts For Culture Day in Korea, check out this full list of offers around South Korea and the conditions. It might be helpful if you can navigate the Korean language.