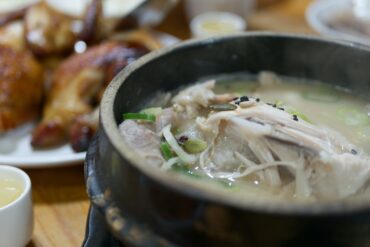 After an uncharacteristically long spring, Korea's stifling summer season is nearing full swing. And while many countries stow away their...
Read More
Nestled between hanbok rental shops and the renowned Gyeongbokgung Palace lies an 80-year-old traditional market known as Tongin Market (통인시장)....
Read More
As South Korea's largest port city, it's no wonder Busan is famous for its fresh, finger-licking good seafood. Whether it's...
Read More
With the passing of Spring comes the highly-anticipated, summer travel season. Finally, the winter's cold is a distant memory and...
Read More
Calling all beauty gurus! Whether you're living or traveling through Korea, one thing is certain: you have an abundance of...
Read More