Casinos in Korea can be hard to come by considering Korean nationals are not permitted to engage in most gambling activities or enter gambling institutions.
However, if you're a foreigner residing in Korea, you're in luck! In an attempt to boost the local economy, Korea has a number of casinos that encourage gambling amongst the foreign clientele. From Seoul to Jeju, here are 18 different casinos for you to try out (and maybe even win some money in!)
Casinos In Seoul
Operating out of the Walker Hill Hotel in East Seoul, this casino offers an array of games with a view of the Han River. It also operates 24 hours a day, allowing for a gambling session anytime you please.
With its huge spaces and contemporary interior, Seven Luck Casino is known to be one of the leading casinos in Korea and worldwide. Operating out of the Millenium Seoul Hotel in central Seoul, this casino is equipped with modern and state-of-the-art gaming systems.
Here is another Seven Luck Casino, this time located in the heart of Gangnam. The facilities are Korean-style and boast an oriental flair, making for a unique atmosphere to gamble on one of their 120 machines. In this ideal location, you can play a few rounds of poker before heading out into Gangnam to enjoy the bustle of city life.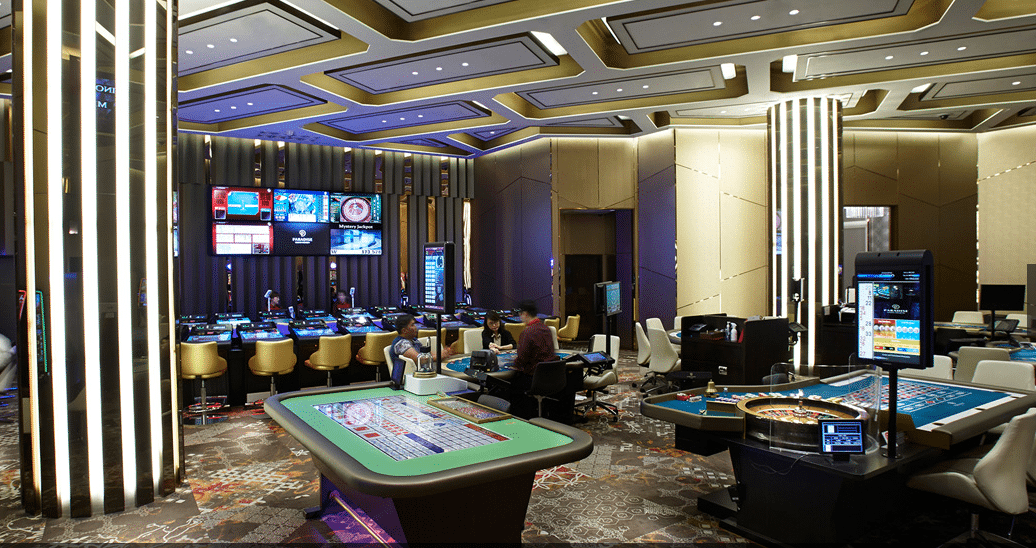 Located in the Grand Hyatt Incheon, this casino is just a stone's throw away from Incheon International Airport. Paradise City Casino offers a unique and distinctive interior design. Open 24 hours, you can pop by for the long haul or just visit during that long layover.
Casinos In Busan
Paradise Casino | Busan
Paradise Casino Busan is located right by Haeundae Beach. This is an ideal location to experience both the state-of-the-art machines the casino has to offer as well as some of the most popular spots in Busan. Try your luck on one of their 100 table games and then head off to the beach to enjoy all that Busan has to offer.
This casino is furnished to give off an authentic European atmosphere. Offering a variety of classic casino games, this is the place for players with a range of skill sets. Located in the popular Seomyun area, stop in to enjoy your favorite casino games before heading out to enjoy the Busan nightlife.
Daegu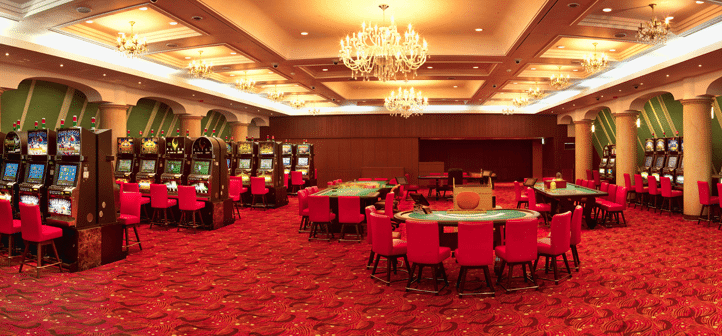 The only casino located in Daegu, Hotel Inter-Burgo Casino is open 24 hours a day, 365 days a year. If you're ever in Daegu and looking for a high-end location to spend your time in, stop by for a couple of rounds on their some 100 machines.
Casinos In Jeju Island
Another new addition to the list, Shinhwa World Casino offers an all around gaming and resort experience. Located within one of Korea's largest integrated resorts, visitors can gamble away in luxury. The entire resort is planned to be completed by 2019.
Paradise Casino Jeju Lotte is located in the biggest tourism complex on Jeju Island. Its prime location allows visitors to experience all that Jeju has to offer in between casino visits. This casino also holds around 20 events a year including game tournaments, dinner performances, and food festivals.
This casino is located about 10 minutes away from the Jeju Airport in the Jeju Grand Hotel. One of the bigger locations on the list, Paradise Casino Jeju Grand offers a Vegas-style atmosphere and games. Visitors can enjoy classic blackjack, baccarat, and more.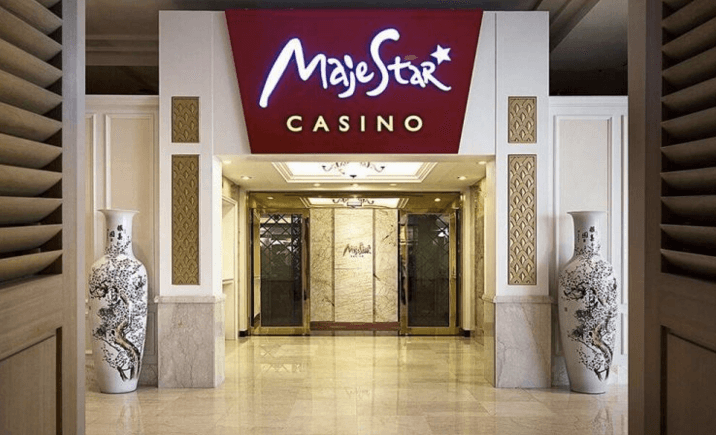 Majestar Casino, located in the Shilla Hotel on Jeju Island, offers visitors a unique gambling experience. Guests can play a couple of rounds before enjoying the saunas, indoor pools, game courts, and various shops that the surround location has to offer. With a Western atmosphere and extravagant facilities, this is definitely one of the more luxurious casinos on the list.
Located in the heart of Jeju, this casino is set up with a more traditional and historical atmosphere. With its prime location, you can enjoy authentic local cuisine after a couple rounds on the tables. This location also offers VIP support for those who'd like a little more privacy while they play.
Kal Hotel Casino is one of Jeju's largest gambling facilities. Boasting a luxurious interior and facilities, this casino has become a top-tier tourist attraction to those visiting Jeju to gamble.
Located in the Jungmun Tourist Complex, this casino lets you gamble with views of Mt. Hallasan and Jungmun Beach. This is the optimal choice for those who wish to spend their gambling vacation a little more quietly, as the casino is located a distance away from the hustle and bustle of the main Jeju tourist areas.
The newest edition to our list, Gongzi Casino is located just a stone's throw away from the Jeju Airport. With its unique interior, visitors can gamble in an authentic oriental-style atmosphere before stepping out to walk along the ocean. This casino is also open 24 hours a day, every day of the year.
Casinos In Gangwon
This location combines a ski resort with a casino to make for an interesting experience all year round. Geared more towards those who like to mix the excitement of gambling with the beauty of nature, visitors can play some rounds on one of the casino's many machines before venturing out into the wild to experience all that the Gangwon area has to offer.
Sorak Park Hotel & Casino is located in the beautiful Sorak Mountains. The attached hotel is rated 5 stars, with luxurious interior and facilities. Sorak Park Casino is one of the only casinos that offers visitors a natural view of the mountains as they play away at one of the location's many tables or machines.
Established under a special law passed in 1995, this is the only casino in Korea that allows Korean nationals to enter. This is one of the larger casinos in Korea, boasting over 900 slot machines and some 100 tables. As of 2017, Gangwon Land Casino's combined sales were the highest amongst all casinos within Korea.
For those who love the rush of casino games, Korea offers an array of locations all over the country. Check them out for yourself! And if you do, don't forget to leave a review on our new 10 Directory.