Firstly, thank you to everyone who participated in the Best of Seoul polls this year. We love to see reader engagement and love how much passion people show for their favorite businesses in Seoul!
Secondly, as denoted by the word "competition", we'd like to assert that this is READERS CHOICE list. The winners do not reflect 10 Magazine's personal opinion. If your favorite didn't make it, keep an eye out for the polls coming next fall and make sure to vote! Follow us on Facebook, Twitter or Instagram to get all updates from 10 Magazine.
Thirdly, under each picture is a quote left by our poll takers. Some are short, some are long, some are funny. Thank you to everyone who left quotes!
Without further ado, here are the winners of the Best of Seoul 2018 competition in ALL categories!
NIGHTLIFE
Best Club in Seoul: Cakeshop
Sweeping best EDM and hip-hop categories was Itaewon staple Cake Shop. With live sets every weekend including top national and international talent, its easy to see why Cakeshop was voted the best.
"The only place in this copy-paste city where I feel okay to be myself"
Best Live Music Venue: Club FF
Keeping the rock music scene in Hongdae alive is Club FF. With live rock shows until late night every weekend, Club FF is a favorite among alternative-style expats and Koreans alike.
"Gives voice to young artists and keeps the old artistic spirit of Hongdae alive. The DJs after live performances are also a good bonus. — No other place week in and week out features quality indie bands like FF."
With two great concepts–arcade bar with drag shows–how can the Rabbithole Arcade Pub lose? Located in Haebangchon away from the hustle and bustle of Itaewon's LGBT bar scene, the Rabbithole Arcade Pub provides a safe, welcoming place for all customers.
"The only place I can drink, play arcade games AND get snatched by drag queens, while being truly myself."
Southside Parlor, a double-threat with a seasonal cocktail menu and amazing eats as well, was the heavy favorite for our Best Cocktails category. With cocktails are named "Hot and Buttered" and "Pear Necessities", how can anyone compete?
"Awesome craft cocktails with the menu changing every few months. Also one of the best burgers in town. Owners and staff offer outstanding southern hospitality also."
On the frontlines of developing the craft beer scene in Korea is Magpie Brewing. Their core selection as well as seasonal specials are a big favorite among foreigners. They were also highly rated in our pizza category as well. Pizza and beer…. majestic.
"Great rotation of seasonal new beers to sample! Best quality by far!"
Best Bar Food and Sports Bar: Route 66
Our second establishment to blow out two categories is Route 66. The homey (for Americans) sports bar in Itaewon is home of some great bar food as well as wallet-saving weeknight specials. Next time there's a big game, head out to Route 66 to watch just like at home!
"This place also treats my friends and me right. The owner is really caring, always puts games that we want on, and is willing to do shots with us. Always good times at 66!"
RESTAURANTS
Tacos, burritos, quesadillas and their special, the Loaded (Tater) Tots, Masa is bringing authentic Cali-Mexican food to Seoul. One look down their Instagram page will have your mouth watering. Next time you crave Mexican food, think outside of Itaewon. Think Masa.
"When I think of tacos, I think of taco trucks. Masa tacos are the closest to that. And their tots are amazing!"
Delicious, authentic, reasonably priced Sicilian food in Seoul? It's not a dream, it's called Ciuri Ciuri. The Italian owned-and-operated restaurant is known for their amazing authentic Italian menu, but also for their charming and friendly atmosphere. Perfect date night spot!
"Love the Sicilian-style food, especially the arancini. Their special pasta dish was one of the best plates of pasta of my life!"
Another one on the list located away from Itaewon is Spacca Napoli. Owner Giulio Lee takes pizza seriously, and was also recently recognized by Gambero Rosso, an Italian publication highlighting great Italian food around the world. Spacca Napoli is one place you shouldn't miss.
"So fresh; best in the WORLD!"
What separates Butterfinger from the rest of the pack? Probably the huge menu. Butterfinger takes all the things we love about our home breakfast establishments (long hours? check. can get a burger and waffles at the same time? check.), and spread it across Gangnam. What's not to love about it?
"Big variety of American-style brunches, friendly staff, big portions, all make for a tasty meal."
Best Vegan-Friendly: Plant
Plant, one of the only 100% plant-based restaurants and bakeries in Itaewon, was a no-brainer among the poll-takers. It's clear they have a reputation with the community about who they are and their goals of making plant-based lifestyles more accessible to everyone.
"It's pretty clear that they "know food" much more than any other vegetarian restaurant. Plant's food is just good on any basis, not only on a vegetarian/vegan basis. The other places seem like they're trying too hard to be aggressively healthy, so flavor is compromised."
Linus has a tagline that appeals to the masses: "Sticking quality pork in people's faces around the world." Whenever Korean BBQ just isn't doing it for you anymore, head down to Linus' to get quality American barbeque and sides. Hard to argue with quality.
"Linus BBQ is HANDS DOWN the best American restaurant in Seoul. The ribs. The pulled pork. The rubs & sauce. Fall off the bone goodness with some slaw, bread, and an ice cold craft beer to wash it down. Love it!"
Casablanca, we're so happy you made it to the list. A staple of the Haebangchon community, Casablanca has been exposing expats and Koreans alike to delightful Moroccan food for years.
"It's hard to top Wahid's original claim to fame. It's what I miss first when I'm away and what I chase down when I return."
CULTURE
Best Blogger, Instagram, and Photographer: Noe Alonzo
With a total of over 1,000 votes, and margins over 400 in some categories, Noe Alonzo swept the Culture division field off its feet. His cyberpunk shots of Korea, and Youtube videos about photography are inspiring people to see the urban beauty of Korea.
"Beautiful neon, cyberpunk shots that bring an appreciation to something as mundane as a storefront. He shows that there is beauty and wonder all around us."
The most iconic feature in cityscape photos of Seoul is undoubtably Namsan Tower. Visitors from around the world flock to take pictures at the peak. Although the massive Lotte Tower is starting to take away attention from this older landmark, to me, nothing beats a rooftop in Yongsan with views of Namsan Tower.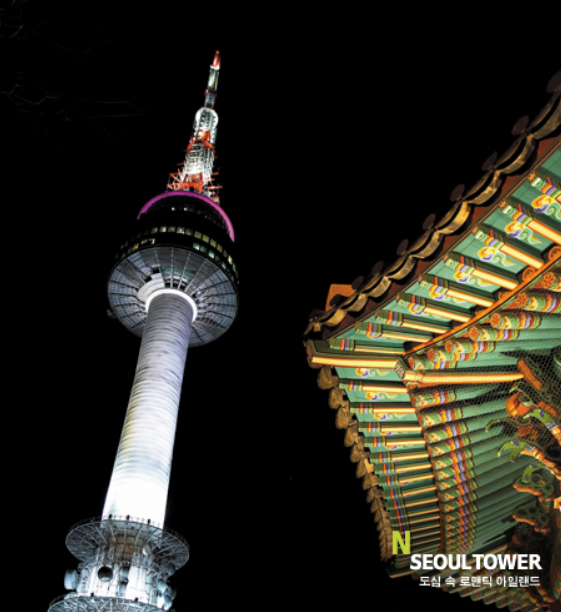 "You can see all of Seoul from there…good hike and nice view from the cable cars."
SERVICES
A massive brand name in the global beauty world, Juno Hair has a reputation that can't be beat. With 140 branches across the country, its no wonder Juno is seen as a powerhouse in the salon business here. With a whole English website and reservations possible through Naver Booking, expats don't have to put off their hair appointments anymore.
"English speakers — Easily accessible"
Yonsei Severance, with its large facilities and reputable name, has won for the best clinic/hospital in town. With state-of-the-art equipment and information systems that link all of their departments together, Yonsei Severance makes themselves an easy choice for foreigners in Korea.
"Always the best services. I know so many from abroad that fly in just to go to Yonsei Severance Hospital. Their psychiatric department also is not called psychiatric ward but a more thoughtful title."
Yonsei Dental Hospital is the largest dental hospital in Korea in terms of physical size and capacity, and provides high-quality care for a large amount of patients in a day, including International patients.
"Best treatment"
Kim & Chang, who represents clients from around the world, shows strength in numbers of practices. One look down their case page and you can see what a powerhouse firm they are.
"Excellent service and sincere"
Yongsan International School Seoul, located in the heart of Itaewon, is a school dedicated to excellent education and instilling Christian values. Dedicated to being a part of the community, YISS makes a point to hold events, participate in volunteering and has a presence off of campus.
"The staff is professional and incredibly caring. There are many enrichment activities and classes offered at all grade levels before and after school."
Best Tattoo Parlor: Seoul Ink
Since their return from travelling Internationally to participate in conventions, win awards and participate as judges, Seoul Ink Tattoo has continued its top-class work in Gangnam. With a client list including Korean celebrities and artists specializing in different styles, it's easy to see how Seoul Ink won first place in the poll.
"Extremely professional and clean, and talented artists with various styles."