Words by Paul Matthews
Old Partner (워워낭 소리)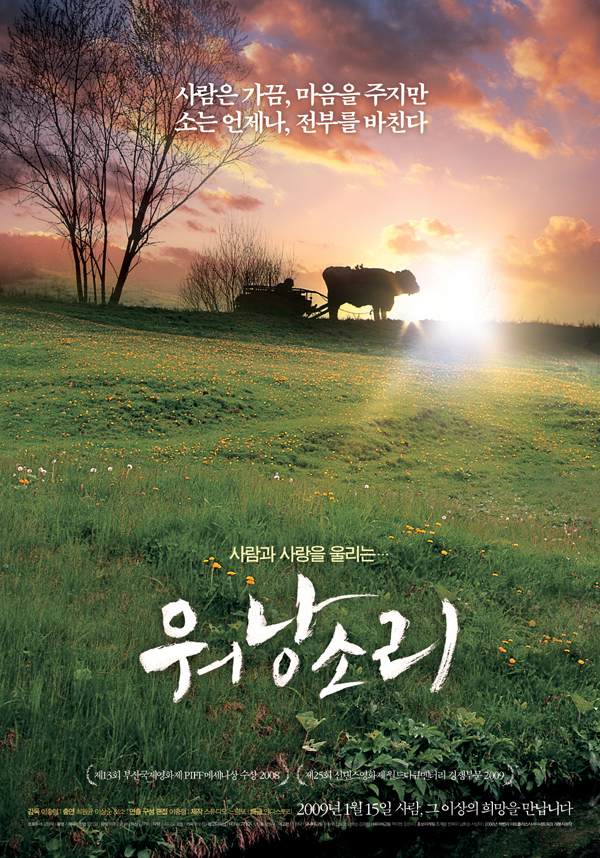 It may be seven years since Old Partner was first screened, but this surprise hit documentary remains as charming and as touching as ever. Possibly the oddest love story to ever reach cinemas, it is also one of Korea's most beautiful films.
Old Partner begins with 80-year-old farmer Choi Won-gyun mourning the loss of his ox as he rings the bell that hung around the old beast's neck for four decades, and with that sound we are welcomed into an astonishing, heartbreaking, and beautiful tale of man and beast.
The documentary follows the lives of Choi and his wife, Lee Sam-sun as they do their best to make a living as farmers in modern day North Gyeongsang Province. Choi and his ox have spent forty years together toiling in the fields of Bonghwa County, and we are witness to the last months of this incredible partnership.
Director Lee Chung-ryoul gives space to his subjects, allowing us to follow their daily rituals and rigours at a gentle pace, but from the outset we know that death is coming and we are given the chance to understand what it might be like to survive as an elderly farmer in rural Korea.
Old Partner will open your eyes to a very different side of life on this peninsula and the sound of Choi's cowbell will stay with you for a long time. Search this out wherever you can, for this is one of the best documentaries around.